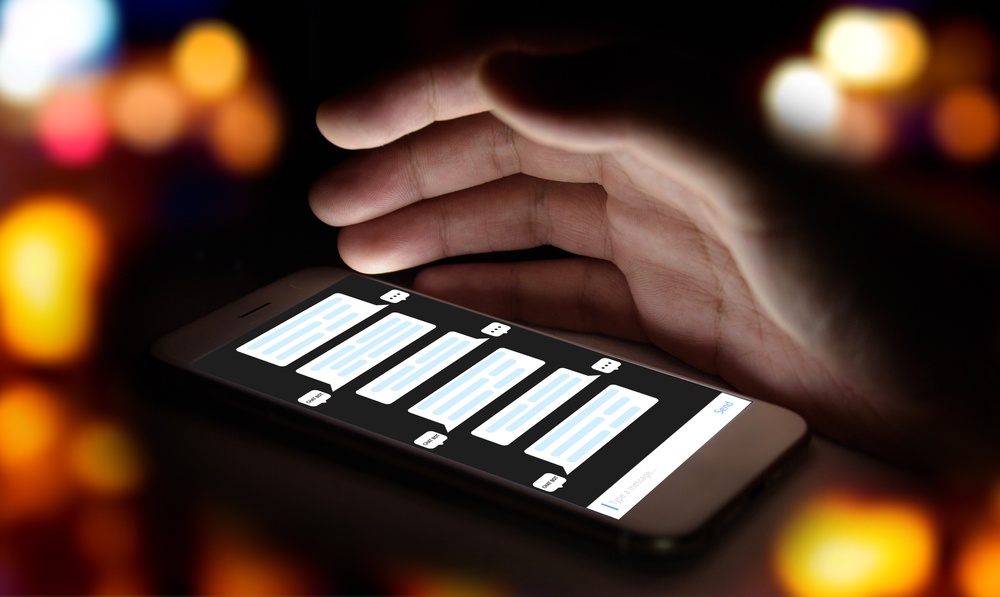 Think of your favorite store. There's probably an app for that, right? But is there a bot? Technology influencers are picking sides in the heated debate over apps and bots.
Some people, including the CEO of Microsoft, claim bots are the new apps. "People-to-people conversations, people-to-digital assistants, people-to-bots and even digital assistants-to-bots. That's the world you're going to get to see in the years to come," said Satya Nadella during a keynote last March.
Nadella later stated in September that more than 45,000 developers were using the Microsoft Bot Framework. Meanwhile, roughly 34,000 developers were making bots on Facebook Messenger, a company spokesperson told VentureBeat.
Despite what you may think, bots aren't new. ELIZA, the first chatbot, was invented in 1966. Apple later introduced the world to Siri in 2011. Alexa is also a bot. Amazon sold a record-setting number of devices from the Echo family over the holidays. In fact, new research shows Alexa is now in more than eight million households across the United States.
Simply put, bots reside in the Cloud and are powered by artificial intelligence. Bots have the ability to read and write messages. TechCrunch says bots can be programmed to carry out automated actions. Bots can also initiate action as well as respond to requests. Craving a pizza? Jump on Facebook Messenger and order a pie from Domino's by typing, "PIZZA!"
In July, Facebook reported Messenger had reached a milestone: one billion active users each month. According to a recent Gartner report, messaging apps will likely surpass social media apps in the next two years." At the end of 2016, only 33% of survey respondents used six to ten apps a month, which is down 6.2% from a year ago," says Jessica Ekholm, Research Director at Gartner.
So, why are bots giving apps a run for their money? There are a number of reasons:
Bots are easy to build. You don't need professional programming knowledge to build a bot. From ChatScript to Pandorabots, there are numerous platforms available online to help anyone (seriously, anyone) build a bot. API.ai claims that in the time it takes to heat up an everything bagel, someone could build a Slack bot with advanced context, dialog management support and fulfillment.
A bot can be installed in a matter of seconds. To install a bot, one would need to search for the bot within a messaging app and click to start chatting. The bot also has immediate access to your personal information. As Eric Kalviainen points out, the whole process takes a few seconds. Users don't have to to waste valuable time opening the app store, searching for an app, waiting for it to install, opening the app and logging into or creating their account.
Bots are easy to use. Starting a conversation with a bot can be done in three steps: open your messenger app, click on the desired bot and start typing. Bots eliminate the need to navigate a complicated app or website. A user can simply ask a bot to play a song, make a dinner reservation, provide the weather forecast or order flowers. Some experts say bots will eventually be faster than most websites and apps.
Bots could declutter our devices. Many people argue the mobile experience is oversaturated by apps. Beerud Sheth is the co-founder and CEO of Teamchat, CEO at Webaroo Technology and the founder and former CEO at Elance. Bots eliminate tapping to switch between apps. Sheth writes, "Bots send us a message when we need to know or respond to something, but stay invisible otherwise.
Humans like interaction. Whether we're talking with another person or a bot, people like to be engaged in dialogue. Bots are available 24/7/365 to converse.
Some critics say bots will not replace apps. They claim apps have their own advantages. Skeptics are quick to point out that bots risk misunderstanding users' requests. Some say they overcomplicate a solution. Others claim bots lack emotions and are unrelatable. There are also valid concerns about privacy.
Whether you think apps will be outshined by bots, businesses need to closely follow this trend. Messaging apps are on track to become the main way people communicate. Dharmesh Shah, CTO of HubSpot, said in November that bots are going to be a boon to sales, marketing, and customer service. Only time will tell.