It's pretty safe to say that your business lives and breathes because of Microsoft Office. Outlook, Word, Excel, PowerPoint – these are the core of modern productivity for virtually any size company doing business in nearly any industry. Sure, there are other programs that you use, but without a doubt the bulk of your company's work is done using Office. 
So, why do so many companies have a tendency to hesitate when it comes to adopting new versions of Office? Is it the cost? The hassle of installing new software on multiple systems? The idea that "my staff is fine with what we have?"
The newest (and most powerful) version of Office 365 – a cloud-hosted SaaS that gives your business everything it needs in one place – is now available. Plus, the new Business and Enterprise versions offer all the applications you use most (Word, Excel, etc.) as well as hosted Exchange, SharePoint, OneDrive, Skype for Business and more.
So other than the obvious reason of having everything in one place, what other factors you might want to consider when deciding whether to adopt Office 365?
1.    Better Performance & Gives IT More Control
Wasn't it Tim Allen that always said, "More Power?" Every year it seems there is one constant – better performance!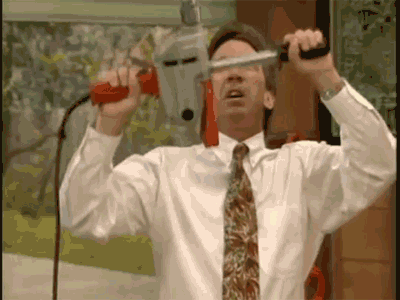 So, what constitutes better performance? No one says it better than Microsoft themselves:
Improved Outlook Performance
Office 365 offers the most powerful version of Outlook to date. With the addition of features and improved performance, it makes sense to have someone keeping an eye on everything. That's why Office 365 provides IT departments with increased control.
Centralized Control
Admins now have centralized control when it comes to data loss protection, multi-factor authentication and rights management in addition to key security, privacy and compliance capabilities.
Flexible Click-to-Run Deployment
With click-to-run deployment, your IT department now has control on how and when updates are distributed, in addition to enhanced distribution and network traffic management.
2.    Accessibility
What does your day look like today? We're guessing something along these lines:
9 – 10 a.m. – Meeting with your executive coach at a local coffee shop
11 a.m. – 2 p.m. – Budget meetings with your finance team
4 – 6 p.m. – 2-hour layover in a Chicago airport
Today, we all use multiple devices to access email and business documents. It's imperative that we are able to do so seamlessly. The Boston Consulting Group reported in 2015 that the mobile worker population would be over 1.3 billion. That's more than 37% of the total workforce. Products like Office 365 make this growing statistic possible.
3.    Team Collaboration
Office 365 makes team collaboration easy, and that means better company performance. More specifically, Office 2016 reduces the friction in co-creation, making it easier to share documents, work together and use coauthoring, IM, voice and video to get things done.
The Rundown
To sum it all up, Office 365 is affordable, scalable, easy to deploy and presents a competitive advantage for businesses of all sizes. If you have not updated your Microsoft Office software in the last few years, or if you are looking to keep up with the latest and best business solutions out there, then you should look into Vology's Office 365 offering to learn how it can help your business be more productive and profitable.